Cream of Pearl's Faith Hope Love

"Loisa"

Född/Born 2014-06-07 reg.Nr: SE38361/2014

HD: För ung   ED: För ung

BIM valp 4mån och 4 dagar

 1:a i Jkk med HP och 2:a BT Inoff.

Utställning 
Bilder
Loisa är vår nya lilla prinsessa, en underbart söt tjej med skin på näsan vilket hon verkligen behövde då hon var minst av våra 4:a valpar i HOPE kullen. Loisa samäger vi med Maggan och Stefan. det skall verkligen bli spännande att få följa denna lilla tjej.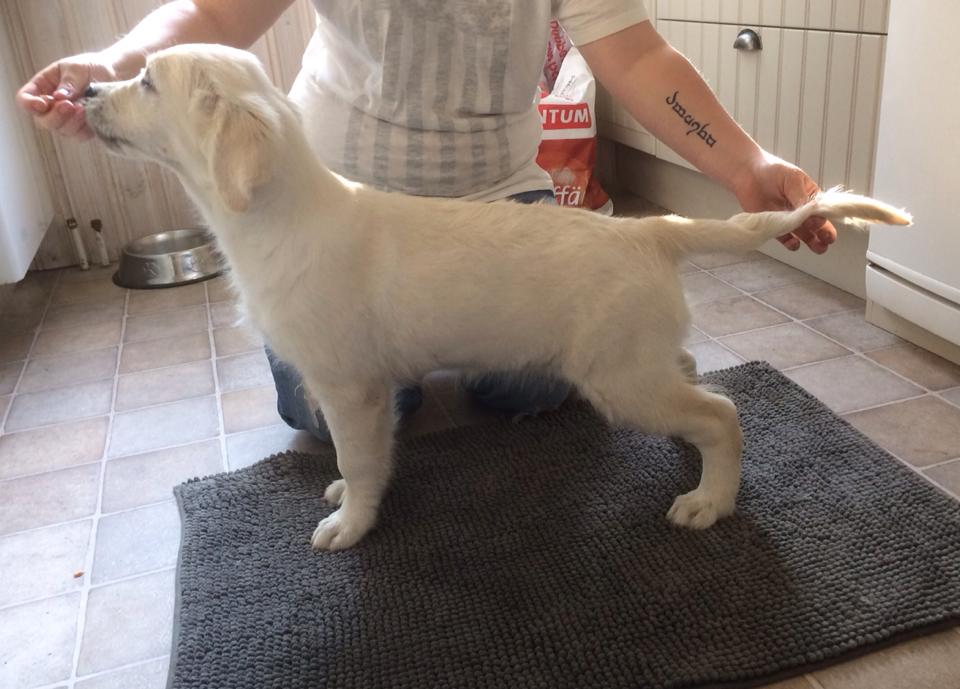 Thevenet Energia PositiviaRemington RingmasterCh.Ritzilyn BrandomCh.Remington Remember MeThevenet Vanidad MisticaCh.Thevenet Lord of The RingsThevenet Diabolic DreamsSE U(u)CH
Golden Niro's Amazing GraceCh.Kephles Keep In TouchCh.Erinderry Gaelic MinstrelCh.Kephles Helt HerligCh.Kephles Jackpot Golden GirlCh.Mjaerumhögda'sDouble ClassisCh.Kephles Dream About Sheila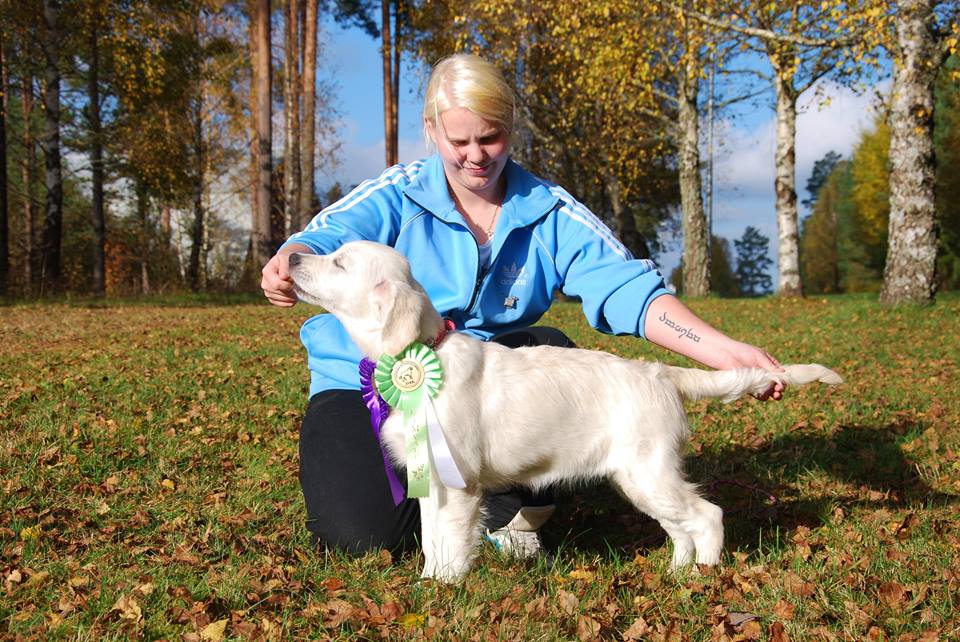 Moheda Inoff. utställning 11/10-14
1:a med HP och BIM valp
Domare: Jan Herngren
Foto: Lonni Lydig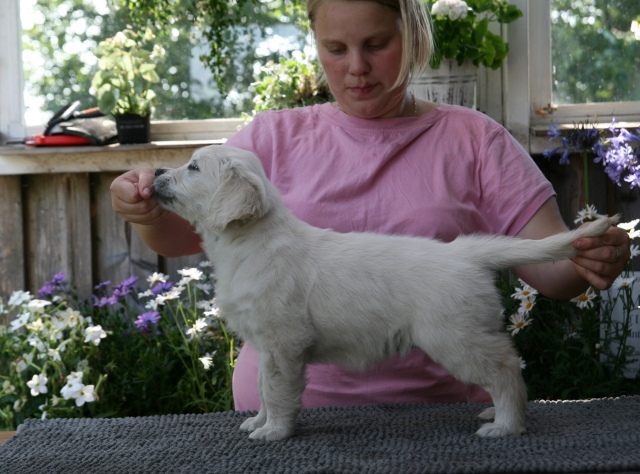 Foto: Nina Pettersson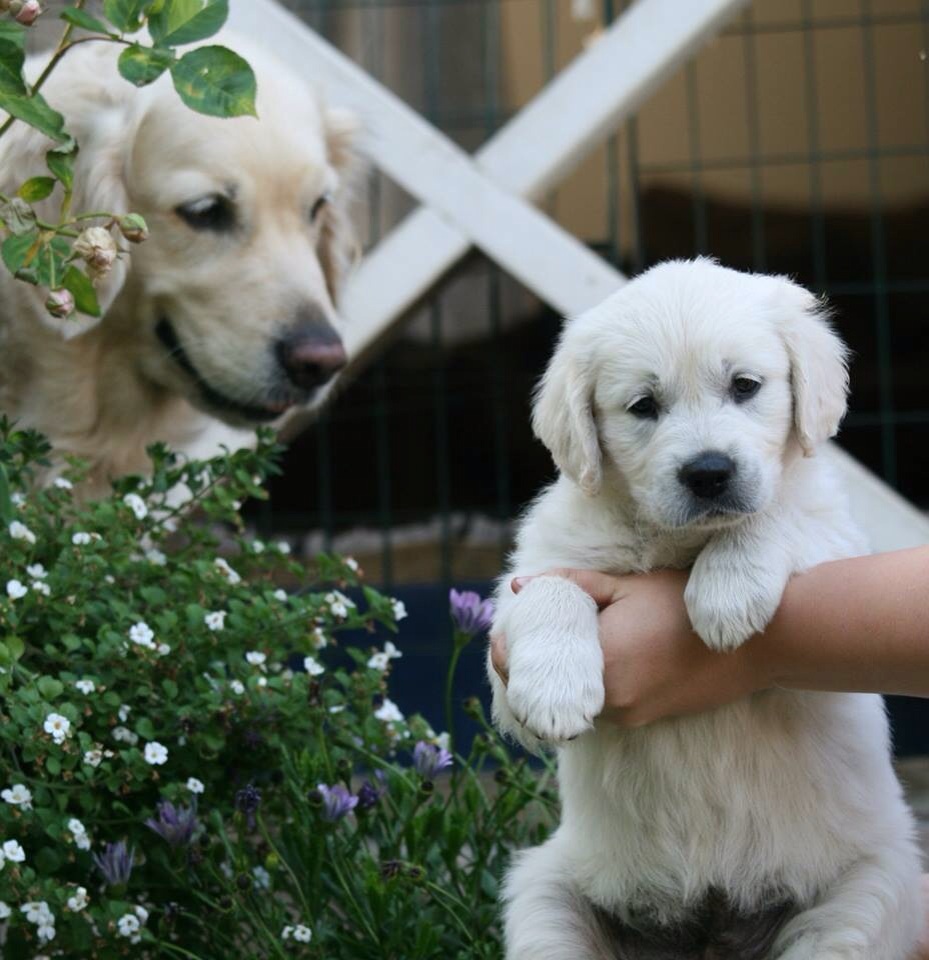 Foto: Nina Pettersson
Inga resultat hittades
Sidan du begärde kunde inte hittas. Försök förfina din sökning eller använd navigeringen ovan för att lokalisera inlägget.